3 Dec, 2019
by ZTelco Business Communications
Is This the Best Small Business Phone System?
ZTelco is committed to providing our customers with only the best business phone system, backed by top hardware.
For years we have tested the top industry phones and have chosen the best wired small business phones for the most practical office usage. In this short article, we review ease of use, functionality, expandability, and aesthetics.
It's in Our Core Values
ZTelco has been serving businesses in Southern California since 2006 by providing better phone systems.
We have had the amazing opportunity to work with businesses of all sizes and have learned that Trust and Quality are the main concerns businesses have when switching phone providers.
They want to work with someone they know can deliver on what they promise and will be there tomorrow to help them grow.
In this type of relationship, Trust must be developed, and the Quality of the equipment must back up that trust. One of the reasons many switch is because they are looking for better hardware.
You can imagine the frustration a customer can feel when they switch providers and are given hardware that cannot keep up.
Do you need a phone that can keep up with a growing business? Read below as we outline the benefits of the Polycom VVX450 phone, quite possibly, one of the best internet phones on the market, as of today.
Polycom VVX450 Business Phone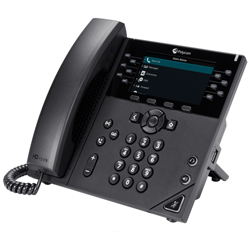 This business phone is a stylish hosted phone that is appealing on any office desktop.
The modern flat design offers a modern flair and compliments today's modern office work environment that values design and function.
The newest in the VVX line of office phones, the VVX450 comes with a 4.3" color LCD display and comes with 12 line keys, and 4 soft keys.
Like previous VVX models, the VVX450 is easy to use and has a familiar interface. It is a wired handset that comes with sophisticated features typically only found on expensive high-end phones.
This phone integrates with various network infrastructure environments and is easy for management teams to provision and manage.
This color IP phone can handle twelve lines at a time to ensure any small business can manage multiple incoming and outgoing calls in an efficient way without missing or dropping calls.
This phone is designed to grow with you. Businesses with heavy call loads, or whose business model depends on high call volume can benefit by getting more out of their phone system.
A Scalable Phone System for Small to Mid Sized Businesses
Fully equipped, this phone is compatible with up to two VVX EM50 attendant modules, each expanding the phone by 30 additional line keys, and 3 pages. In total, this module can add 90 phone lines to a VVX phone.
This feature offers growing businesses a way to expand call volume for key individuals with heavy call loads. Never drop a line again with better call management.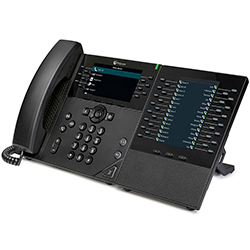 Get a Price Quote
Related Hardware
Phones for Small and Medium Size Business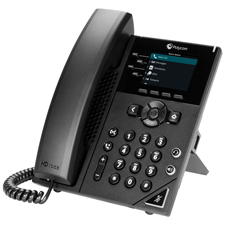 Polycom VVX250 Business Phone
A modern, four-line, basic IP HD desk phone with a color display, ideal for small office and home office (SOHO) environments and a great choice for cubicle workers. Users enjoy a 2.8" color LCD screen, 4 line keys, and 4 soft keys.

Polycom VVX350 Business Phone
A high-quality, six-line, color, mid-range IP phone designed for small- to medium-sized businesses. This phone touts a 2.3" LCD display, 6 line keys, and 4 soft keys. This phone is great for businesses that handle multiple calls on a regular basis.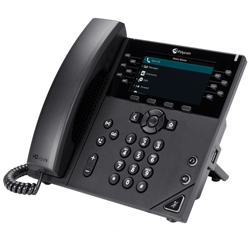 Polycom VVX450 Business Phone
Upgrade to a 4.3" color LCD display, 12 line keys, and 4 soft keys for an expanded call volume. This phone is a perfect fit for active sales teams and growing businesses handling multiple calls on a regular basis.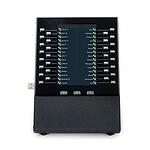 Polycom EM50 Expansion Module
Expand the use of your VVX phone with a VVXEM50 expansion module. For businesses handling heavy call loads, the VVXEM50 expansion module provides an additional 30 line keys and 3 total pages for better call management.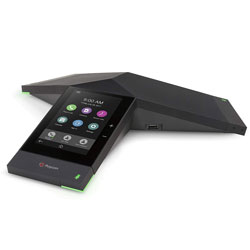 Polycom Trio 8800
A perfect complement to any conference room. With a powerful microphone capable of picking up a voice from 20 feet away, the Trio8800 is perfect for collaborating in larger conference rooms while maintaining crisp call quality.
| | |
| --- | --- |
| Read Our Google Reviews | Read Our Yelp Reviews |
| | |